Building codes such as the International Building Code or IBC and the International Residential Code or IRC, are some of the most important components for the building industry. Yet, they are some of the most misunderstood elements required in an estimate.
Building codes date back to around 1800 B.C. and continue to be a part of the building industry that we are all a part of. The main purpose of building codes is to protect public safety and health in the buildings and structures that we occupy.
IRC Building Code is adopted for residential buildings and the IBC Building Code is adopted for commercial buildings. All fifty states have adopted the International Building Codes at the state or jurisdiction level, but these codes vary between each state and each jurisdiction.
So, building codes can vary from one street to another in some places which can leave money on the table with every claim or project.
Why contractors, adjusters and insurance companies need to be up to date with codes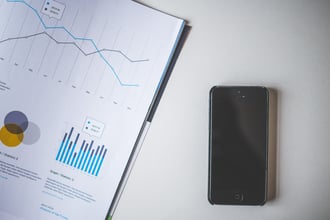 Because building codes, and roofing codes more specifically, affect the way we live in our buildings and structures, we see the adoption of new building codes every 1-3 years following technology, manufacturing updates, and general industry growth.
However, oftentimes code adoption will also follow natural disasters. Keeping up to date with building and roofing codes in your area is crucial to maintaining compliance for all parties involved. Adopting a model code that can incorporate technology landscape and consumer demand reduces the risk for roofers, contractors, and insurance companies alike.


How to use technology to stay up to date. Save Time & Make Money
Researching building and roofing codes in your area may be something that you have done time and time again if you are in the contracting, adjusting or insurance industry.
However, with the adoption of new codes between states and over 27,000 cities and counties nationwide, it can be hard to make sure that you are finding the most accurate information and in a timely manner. Because time is money, right?!
New technology eliminates this uncertainty and wasted time. OneClick Code is the first and ever app to automate roofing codes across the nation including manufacturer specifications, material tax, and IECC within seconds. Technology can keep us up to date and in compliance which helps everyone involved. OneClick Code. Restoration intelligence, automated.