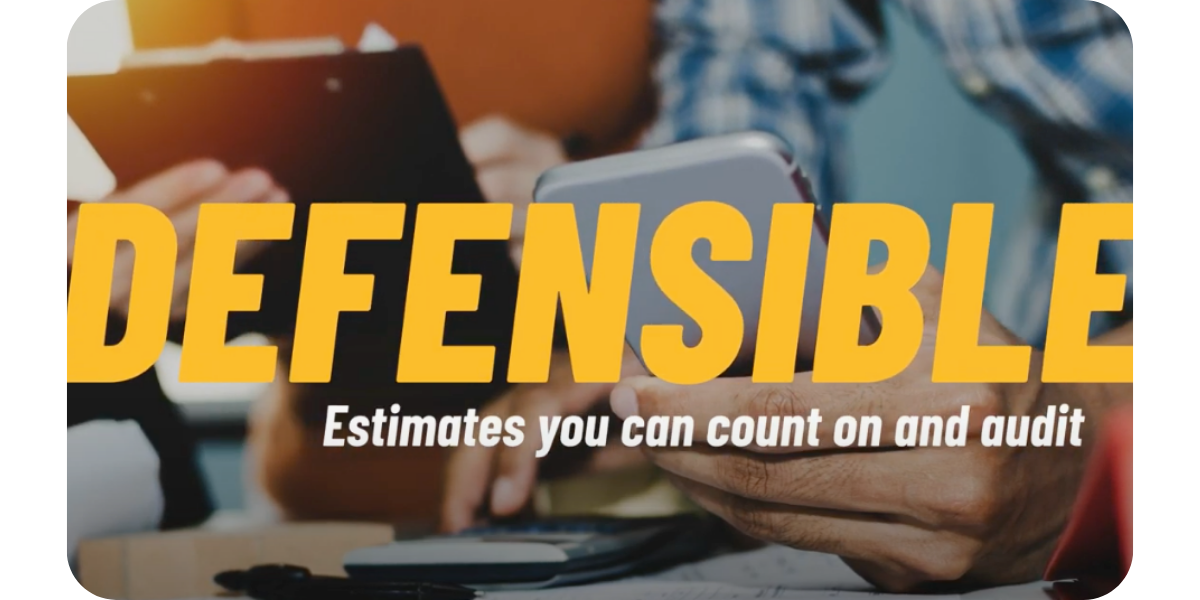 OneClick Code
4 Min Read
OneClick Insider's Scoop
How to Use Accurate Codes to Create Accurate Insurance Claims
Contractors and adjusters are using outdated, manual systems to gather building code information to create roofing estimates leaving money on the table and wasting massive amounts of time. The latest roofing technology app, OneClick Code, gives you the accurate information you need in the click of a button. Save an hour on every roof for less than a cup of drip coffee.
Watch our latest video to learn how you can feel more accomplished, have more time in your day, and know that you have the most accurate information at your fingertips.
Watch the Full Video Below
Platform Demo
Mother nature is unpredictable. Storms are expensive. There's $19 Billion in losses from hurricanes, hail, etc. And, 70-90% of that money is roof damage. Ya, that's a lot.
Roofing estimates can swing plus or minus 25% based on building code requirements. Building codes are the main driver causing huge swings in estimates. Right now no one can confidently estimate how much should a roof really cost? Jurisdiction determines and drives the price. Roofers and adjusters tangle with a very manual process, losing time and money tracking down answers. We have cracked the code. Welcome to OneClick Code.
The only platform that enables roofers, contractors, adjusters, and carriers to identify the jurisdiction having authority. Experience our breakthrough and innovative estimating of the future. Automating the manual process of code enforcement. Our solution enables faster more precise estimates that you can count on and audit. Eliminate the uncertainty in estimating replacement costs. Integrate codes permit fees and material taxes. Automate the manual process of local knowledge of jurisdiction having authority.
Let's take it for a test drive. Simply log in, create a free account, and begin searching by property address. See the full picture. Identity the building code jurisdiction. See what is enforceable by code. Whether to follow manufacturer specifications. Even permit requirements. Sales tax can see massive swings by county. Seamlessly identify residential and commercial build code requirements including all essential line items in roofing estimates. Stay up to date with the latest IECC standards for elevation, climate, and other features whether the prop is residential or commercial. We tap into Zillow to provide address-specific data. And, we have your back for the latest FAA standards for drone restrictions to stay out of no-fly zones. We have recently added historical storm data to track hail and wind events.
Simply view your report. Generate a detailed PDf for your insurance claim documents. Add claim number, add shingle specs, whatever you need to create the most defensible estimate.
How do we do it? We provide local expertise with a national scale. The only way to do that is directly with municipalities. Even a property that is one street away can have a completely different pricing profile based on jurisdiction. Same city, different codes.
The higher the claim volume the more valuable OneClick Code reports are. We have 99.7% coverage in the U.S. Data integrity is our top priority. We contact each location and do the heavy lifting so you don't have to. Get to an agreed price faster. With full visibility for all parties. Find the pricing model that fits your business. We offer a robust pilot program and open API for ease of integration. We are building a growing ecosystem of shingle manufacturers, carriers, partnerships, early adopters, and other integration partners. See the value for yourself and start downloading free reports now.
No friction. No red tape. Just brilliant data.
---
About OneClick Code
OneClick Code is a trusted data partner, dedicated to streamlining the code-sourcing process for all parties in the roofing industry while also increasing efficiency and transparency for all stakeholders in construction and restoration. They have the only platform to have blazed the trail for data automation of jurisdictional authority for building codes, permit fees, taxes, and manufacturer specifications required for any address nationwide. OneClick Code has been serving customers in the contracting, insurance, and claim adjusting fields by providing instant access to trusted roofing codes, in the click of a button. Offering unique reports that can be easily shared between all stakeholders in the roofing claims industry, OneClick is adding value to all parties and empowering customers to save time and money on every claim. Welcome to restoration intelligence, automated. To learn more, visit our website www.oneclickcode.com.