Building Code Research can be one of the most tedious things that we have to do as roofer/contractors, adjusters, or insurance industry members. Why in this world of technology and automation is this system so antiquated?
The history of building codes dates back to 1800 B.C. and we are still manually calling our local jurisdictions to get the code. How many times have you typed in "IBC PDF" or "IRC Codes PDF" into your browser?
International Building Code Online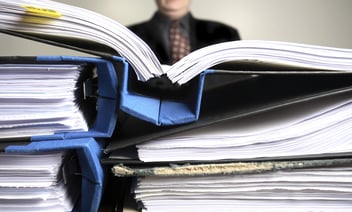 What if there was a way to find building codes online? What if I told you there is and all you need is an address? Would you think I was crazy? We all use our phones and tablets for everything these days. Including claims adjusting on the spot.
Insurance technology has come a long way to improve the estimating and adjusting process including apps that we can plug in line-items and get a pretty accurate estimate. But, what we are missing is the 25% swing in each claim or estimate due to missing roofing and building codes and material taxes for each address.


Building Codes are address specific
What is this 25% swing you talk about? While some states provide a state-wide International Building Code adoption, other states have adopted a city and county jurisdiction over the codes being enforced. And loosely at that.
Because of this, if you were to find a code based on just the city or county that a project is located in, you may find that if you were to dig a little deeper, you would find that the address does not match the city or county jurisdiction.
That's where technology comes in. OneClick Code has automated roofing codes online in a convenient app to make sure that you are getting the right information the first time and in record time. Building code research doesn't need to be hard. Work smarter, not harder.